Micro Emission was established to explore small applications that deliver big and bright possibilities. The following information is our corporate policy.
Micro Emission contributes to resolution of global environmental problems (antipolution measures, energy conservation, prevention of global warming etc.) by providing practical analytical systems based on latest research result.
Main reseach area is the application of microchannel. Our technologies improve the application performance. We made physical, chemical and biological reactions more efficient and more rapid by using ordering liquid flows in μm or nm width. We provide a new technology field that is different from the existing reaction systems.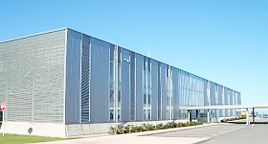 Head office: Appearance of Ishikawa Create Laboratory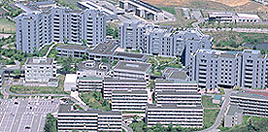 Japan Advanced Institute of Science and Technology : overhead view

Company name
Micro Emission Ltd.
Co-Founder and CEO
Tamotsu Yamamoto
Co-Founder and CTO

Yuzuru Takamura
Professor, School of Materials Science,
JAIST: Japan Advanced Institute of Science and Technology
Establishment
Aug. 2006
Paid-in capital
20 million yen
History
2003 Liquid electrode plasma was invented.
2004 Research grant from JST was received.
2007 Debut at PITTCON .
2011 Research grant from NEDO was received.
Export
USA, Brazil, Korea, China, Taiwan, Finland, Romania, Ghana, Russia, and Thailand
Head office
Ishikawa Create Lab, 2-13 Asahidai, Nomi, Ishikawa 923-1211, Japan
Contacts
Venture Business Lab, JAIST, Asahidai, Nomi, Ishikawa 923-1292, Japan
Mail info@microem.co.jp